As usual, all my kits are available on this web site and at 
https://www.etsy.com/shop/rosiesdesignsshop/  
and 
https://e-scapeandscrap.net/boutique/
HAPPY NEW YEAR to every one. 
Don't forget the New Year Sale that is taking place on this  web site
and on both stores

Just to keep you going until my new kit "Water Gardens"
comes out here is a FREE MINI KIT , "Time For A Change".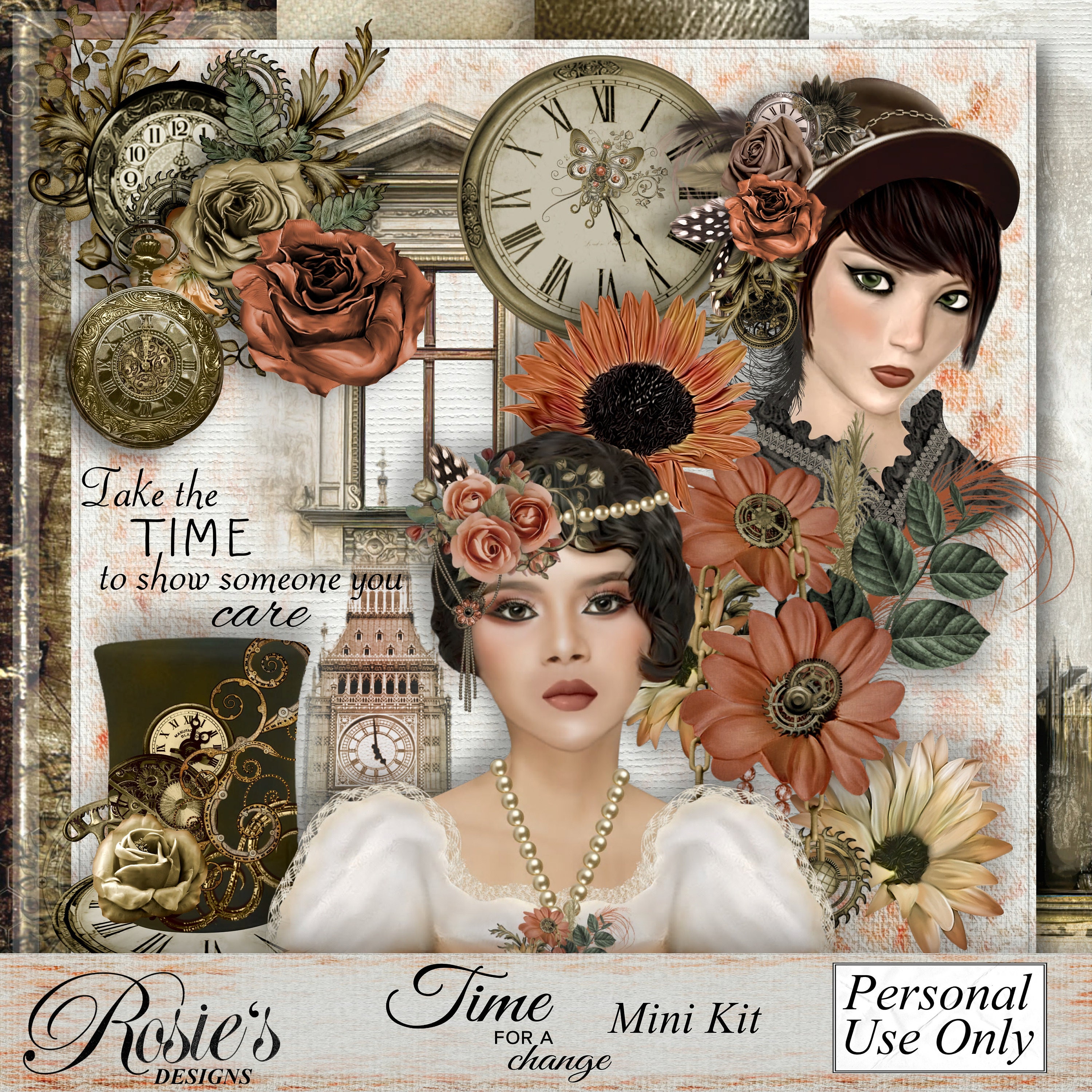 A big, big, thank you to all the doctors, nurses an other health workers who
have sacrificed their holidays and time with their families to
keep us all safe.