As usual, all my kits are available on this web site and at 
https://www.etsy.com/shop/rosiesdesignsshop
and
https://www.e-scapeandscrap.net/boutique
When you purchase a Bundled Kit via
'E-scape and Scrap' you  also get a link to a Craft Artist .pak file
in the downloads.
Well, here we are again, Christmas is almost upon us.
My latest kit is "Steaming Into Christmas". It is, of course, a christmas kit
but with a slight steampunk twist to it.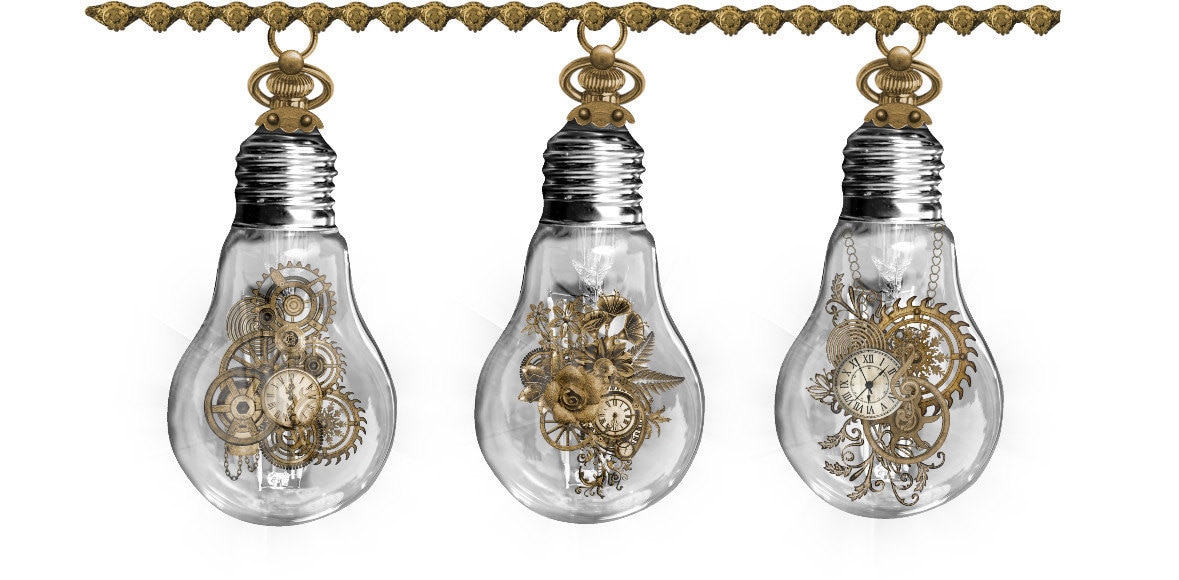 Take a look at this string of christmas lights, each one with a different group
of clock faces, cogs and other parts inside it.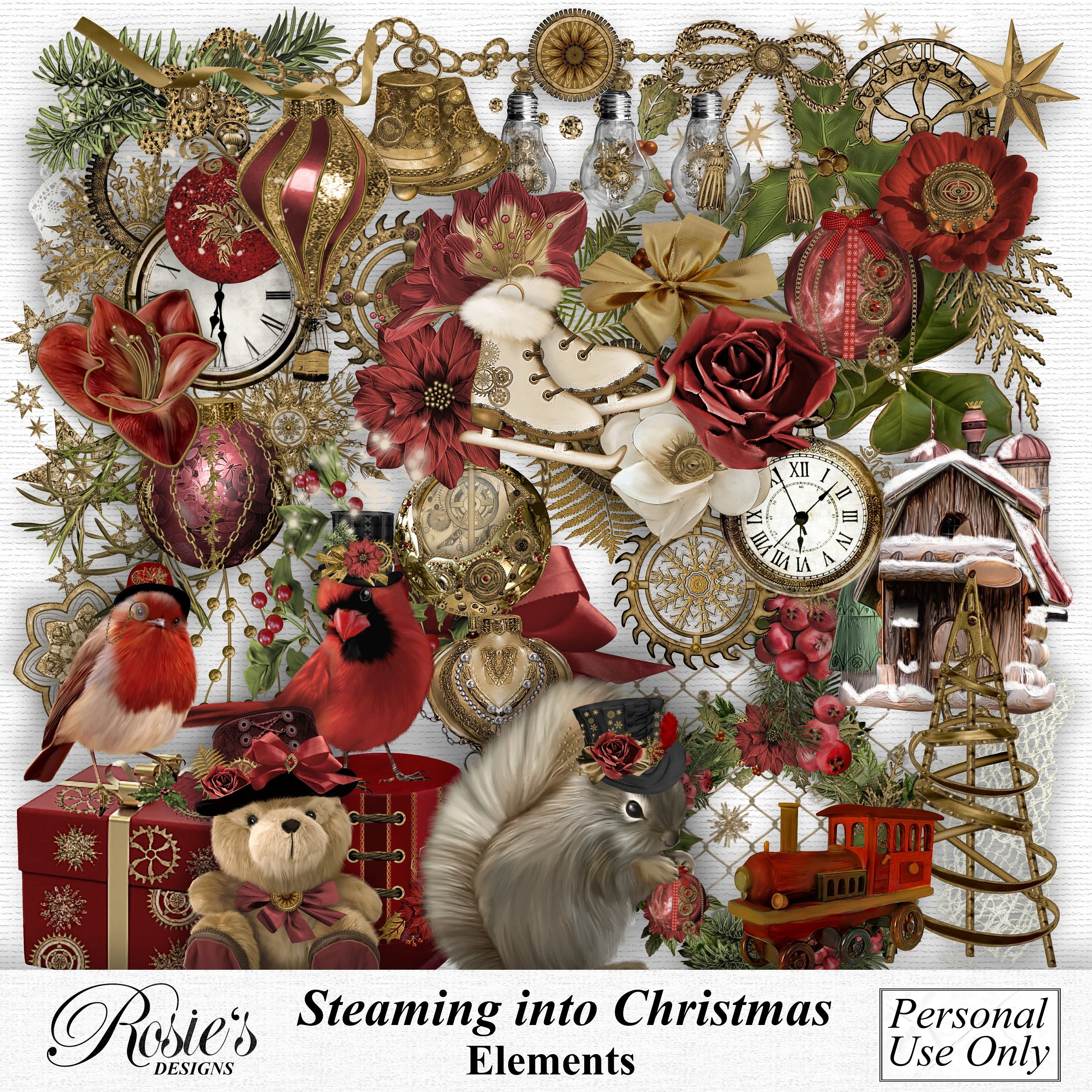 For those of us in the Northern Hemisphere, Christmas always reminds us of winter and the enchantment of the night sky. For this reason I have
decided to give you all the Mini-Kit "Under The Winter Moon".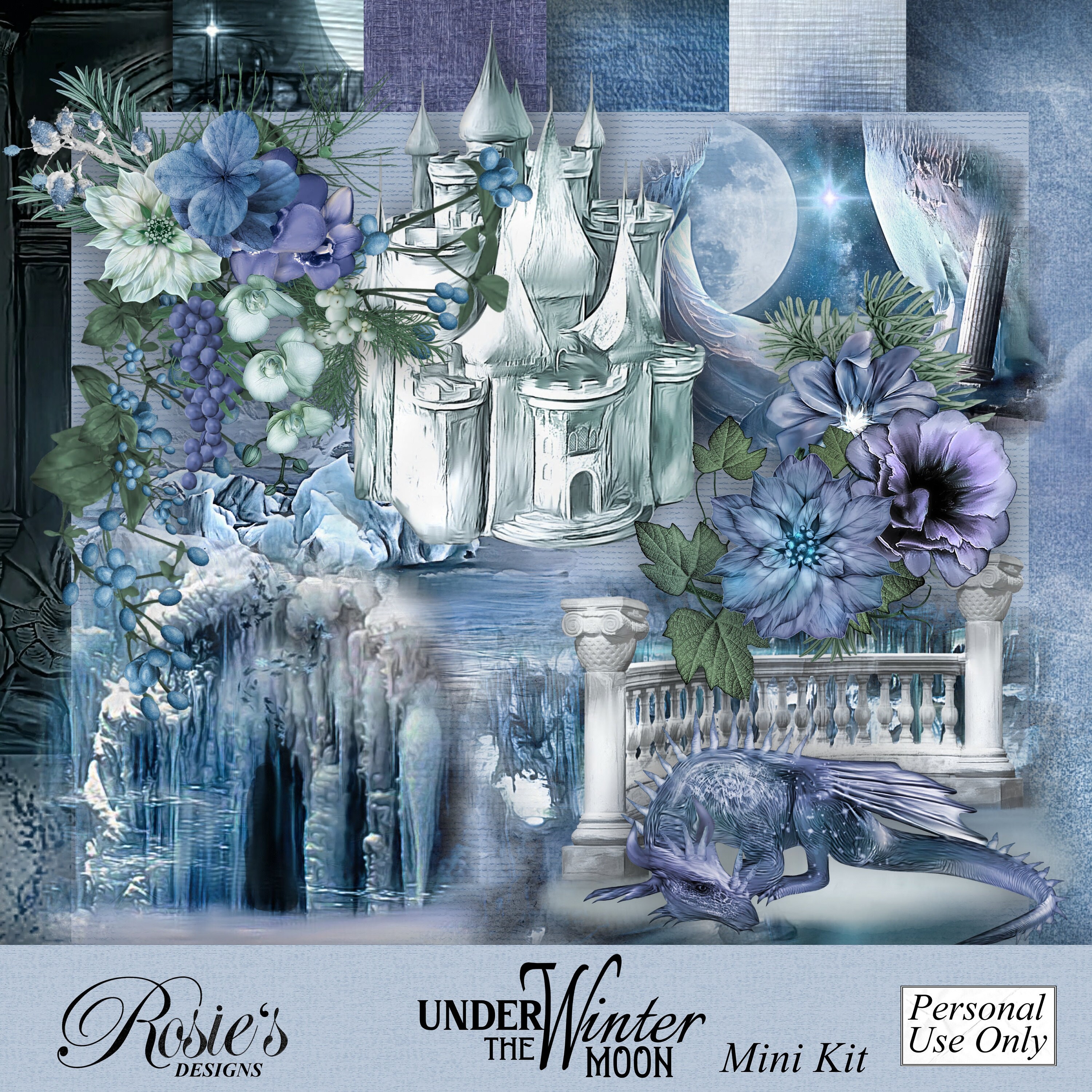 The next kit to come along will be a "Sparling Celebration"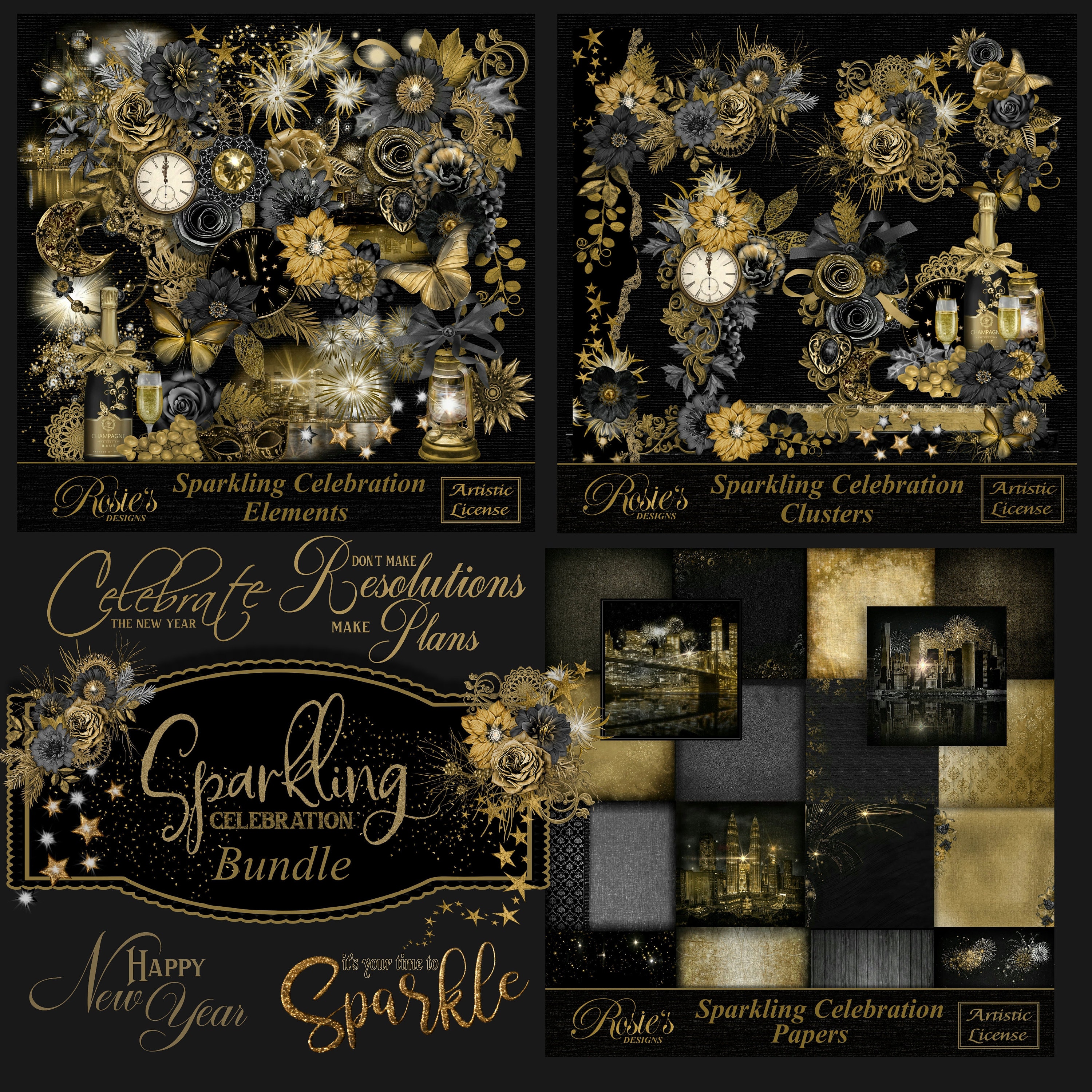 So, while we are anticipating Christmas and all our celebrations, let us think
of all the doctors, nurses and other medical staff  who continue to work to keep us safe every day.