As usual, all my kits are available on this web site and at 
https://www.etsy.com/shop/rosiesdesignsshop
and
https://www.e-scapeandscrap.net/boutique
My latest kit is "Amethyst", the second in the series of precious stones and crystals.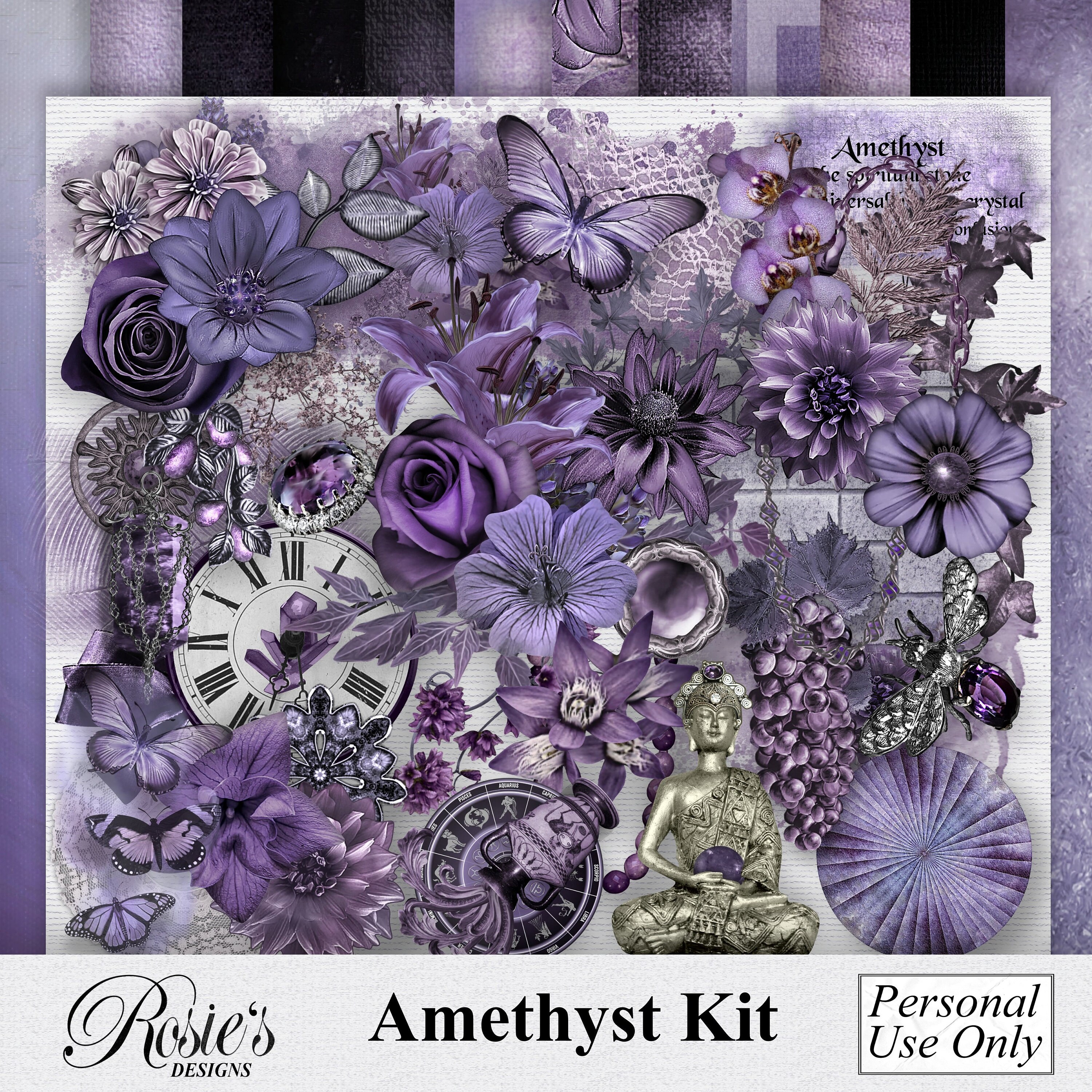 This month, being Valentine's, I wanted to give you a love and romance mini-kit.
The problem I had was deciding which one of love related mini-kits to give you.
In the end, I decided to give you two mini-kits. "Gothic Romance Mini-Kit" and my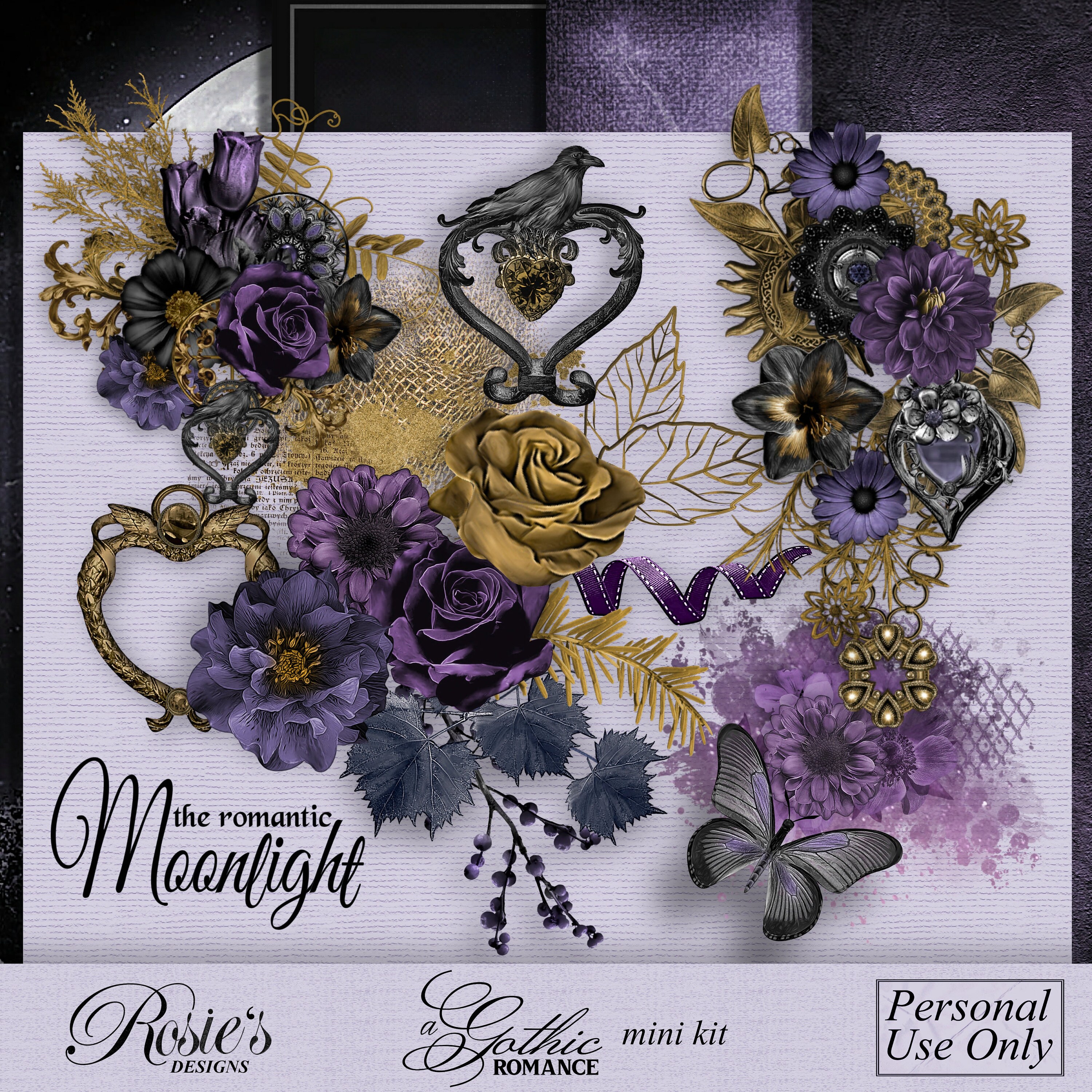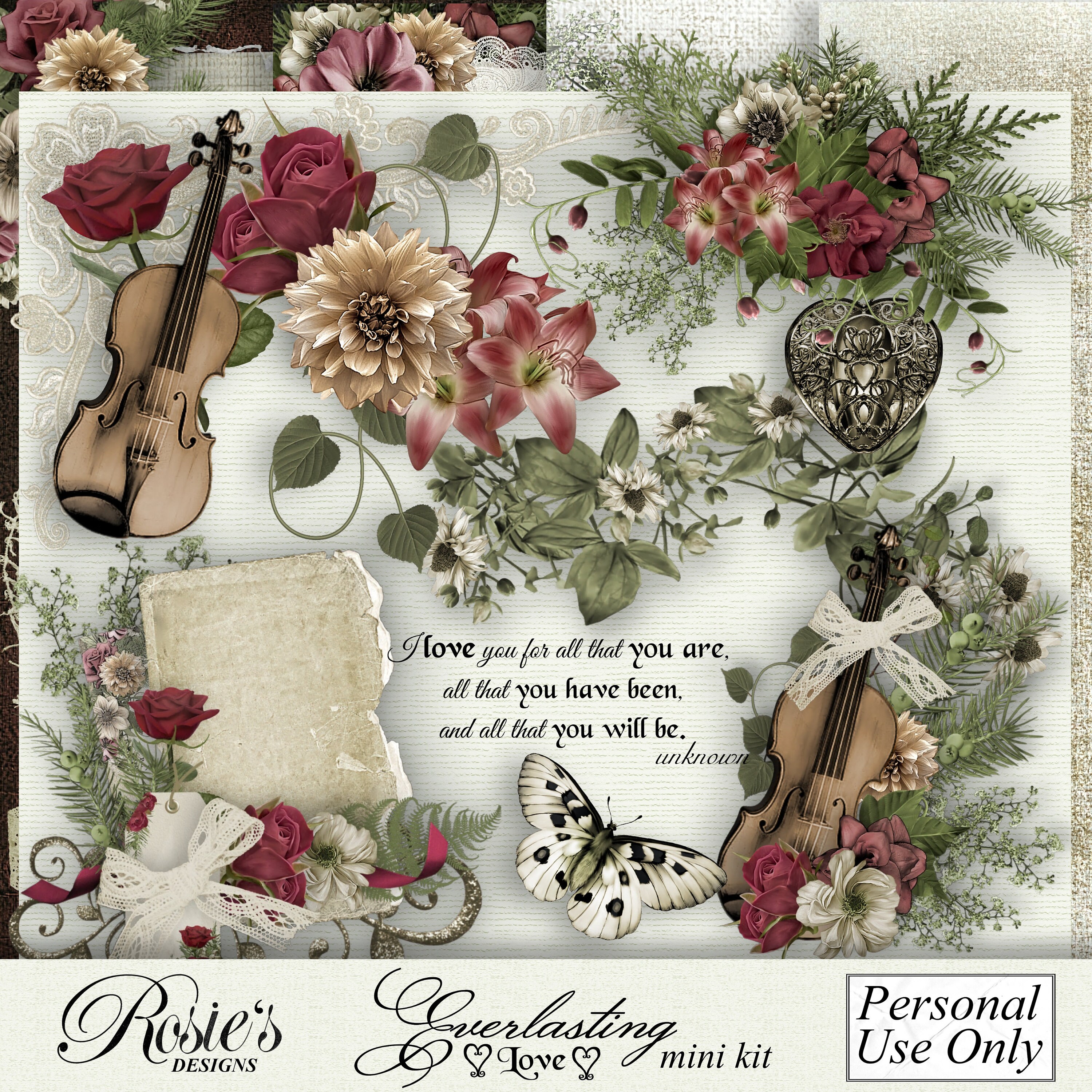 In the coming months, Rosie's Designs wtill be holding a number of short period, themed sales. So, for instance, a group of Spring themed kits may be, let us say, 40% off for 7 days. The following month there may be a similar sale  of Steam Punk kits, and so on. The sales willbe announced on this Blog, on Facebook and on the Etsy web site. Keep  your eyes open!
All of us at Rosie's Designs continue to think of all the Nurses, Doctors and other Health Workers  who, daily, risk their own health for the good of us all. Please join us.