As usual, all my kits are available on this web site and at 
https://www.etsy.com/shop/rosiesdesignsshop
and
https://www.e-scapeandscrap.net/boutique
My latest kit is "Rose Qartz". Rose Quartz is another in the series of crystals or precious stones.
Granite containing Rose Quartz (Rose Quartz Granite) was used in the construction of the Egyptian pyramids and, today, is used for kitchen counter tops.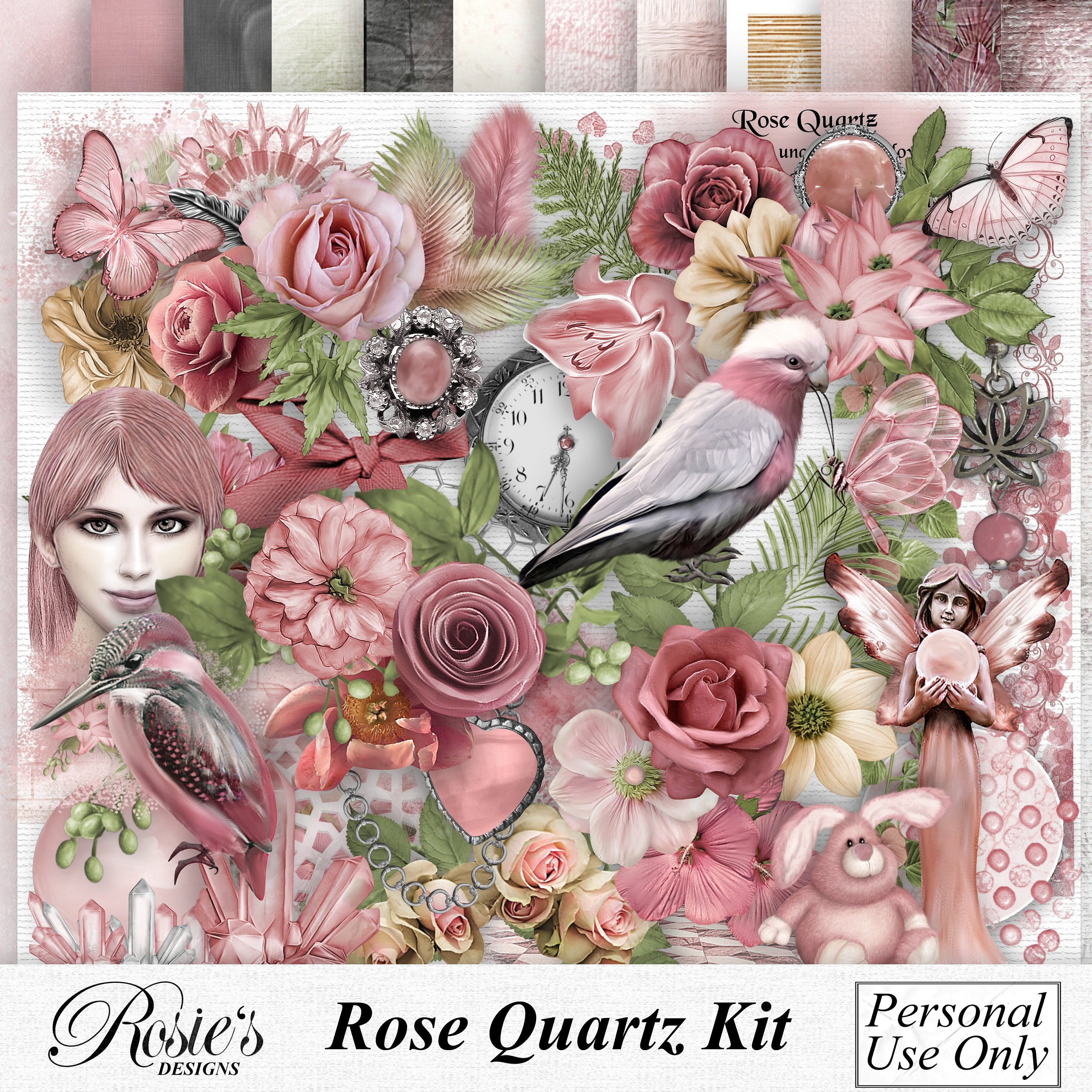 The next kit will be called "Spring Waters".
This will be available in about 2 weeks time.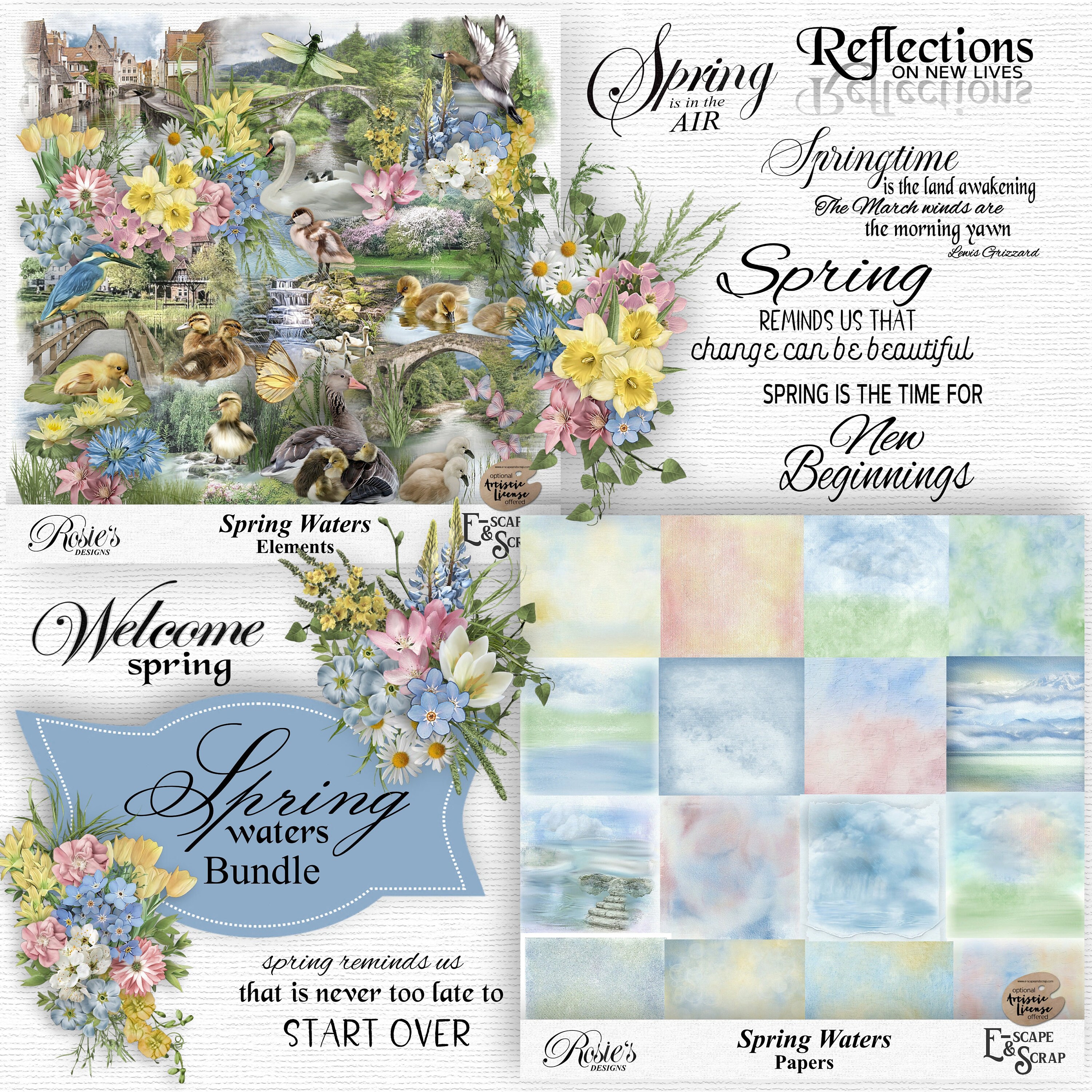 Now, while you are waithing for that, let me give you a FREE mimi-kit,
"The Natural Apothecary Mini-Kit"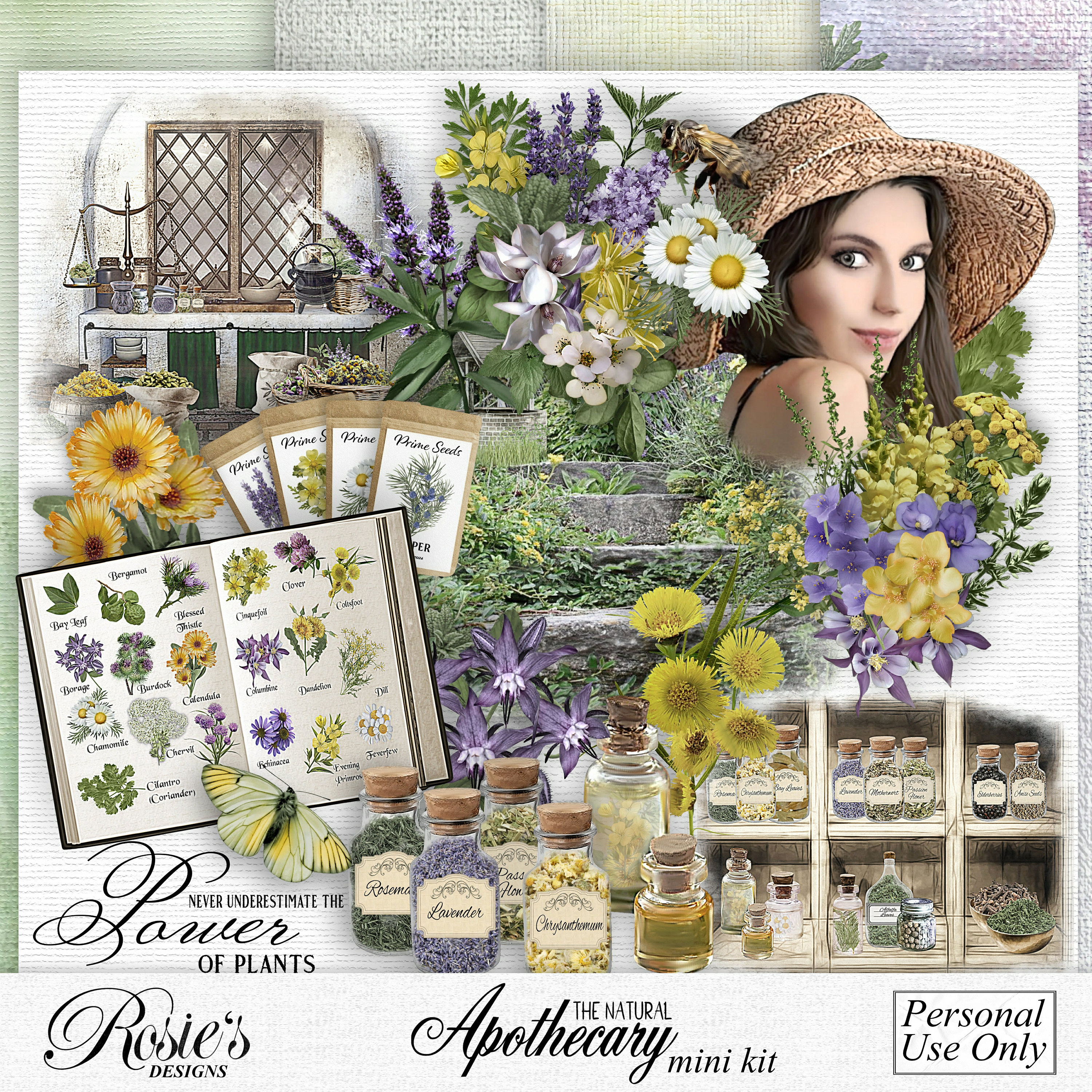 As usual, I would like to say a big "Thank You!" to all the doctors and nurses who work so hard for us all. 
I would also like to express my great sorrow for Ukraine and all of her people .