As usual, all my kits are available on this web site and at 
https://www.etsy.com/shop/rosiesdesignsshop
and
https://www.e-scapeandscrap.net/boutique
My latest kit is "Blue Apatite". 
This is in the series of crystals and precious stones.
Apatite is phosphate minral that comes in a variety of colours,
yellow, blue, green, gray and brown. Apatite is from the Greek
'to deceive' because it is so often mistaken for other minerals.
Blue Apatite is found mostly in Russia but also in Brazil, Burma,
Madagascar and Mexico. Apatites are a component of bone and tooth enamel.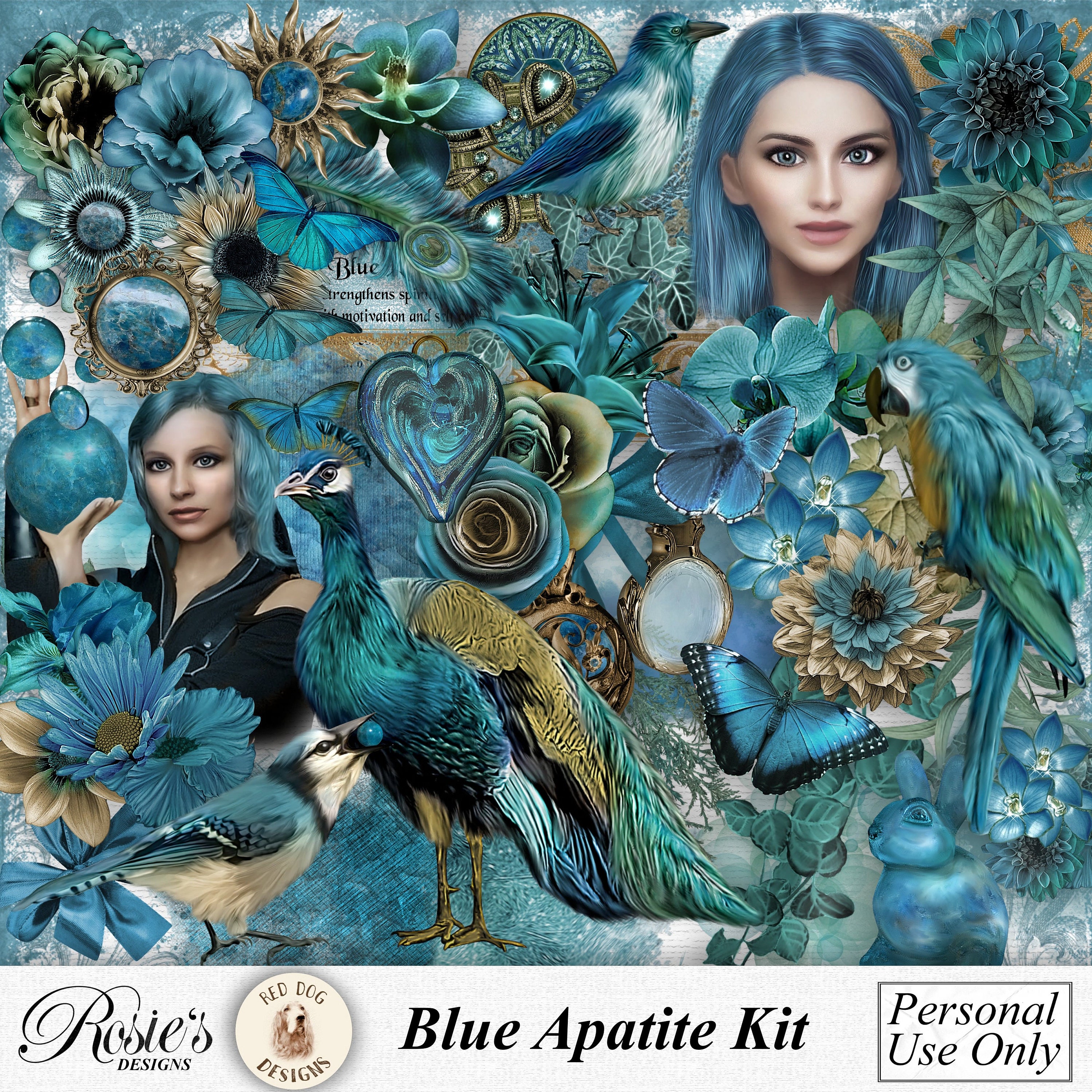 The listings on both sites now display not only the cover page, but also details of each element and each paper. This is to give you a much better idea of everything that is icluded in the kit. Here are two examples.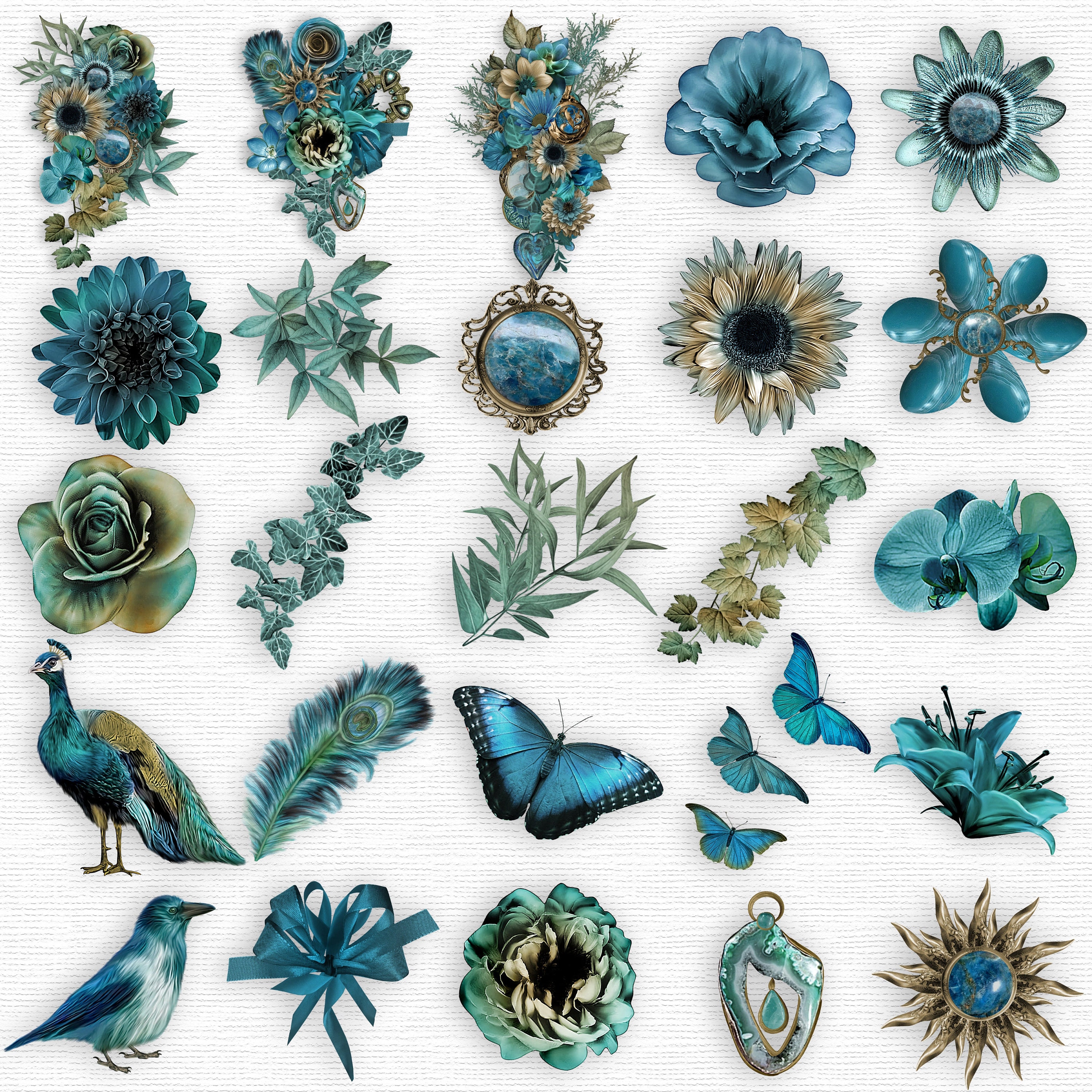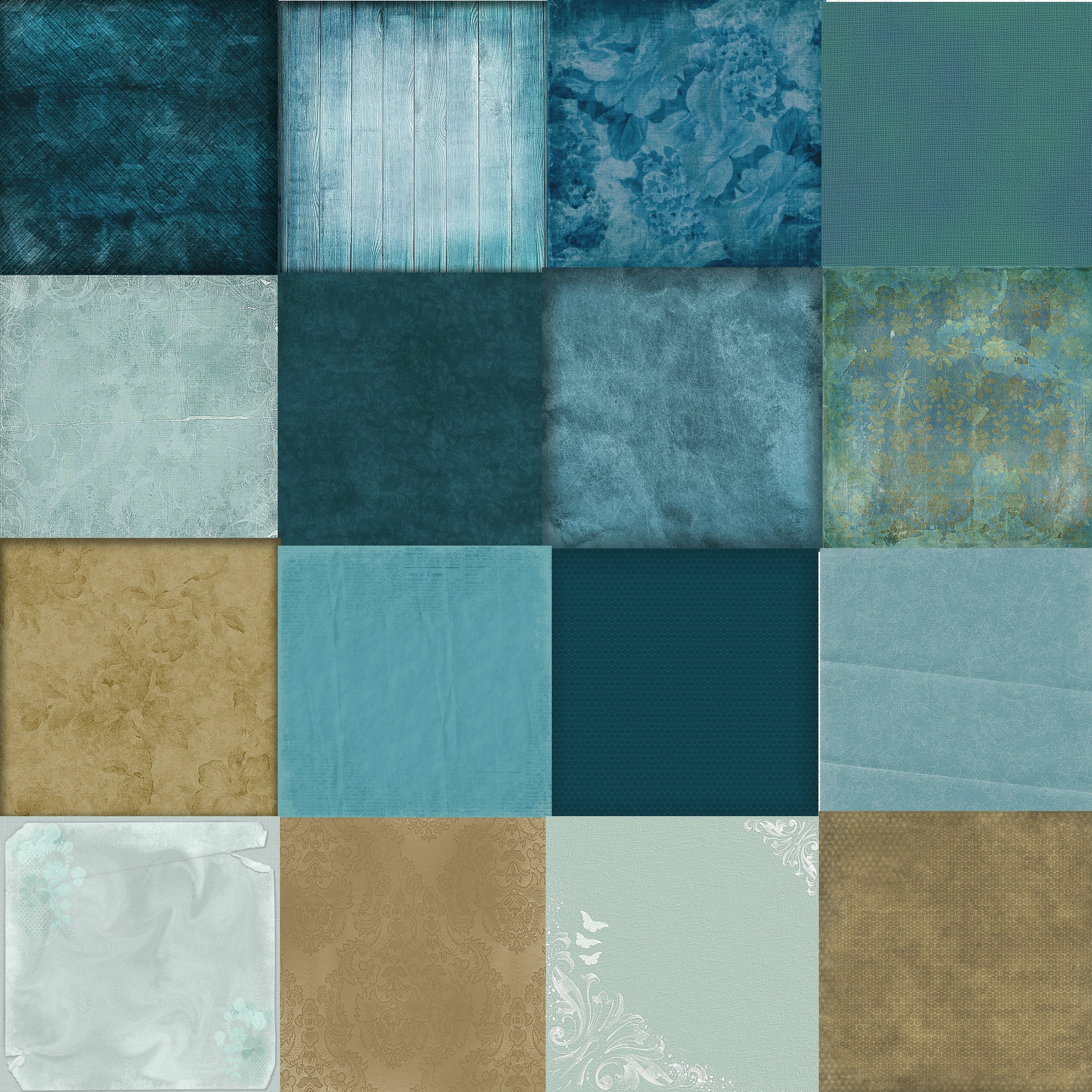 Later this month, you can expect my kit "Coralline".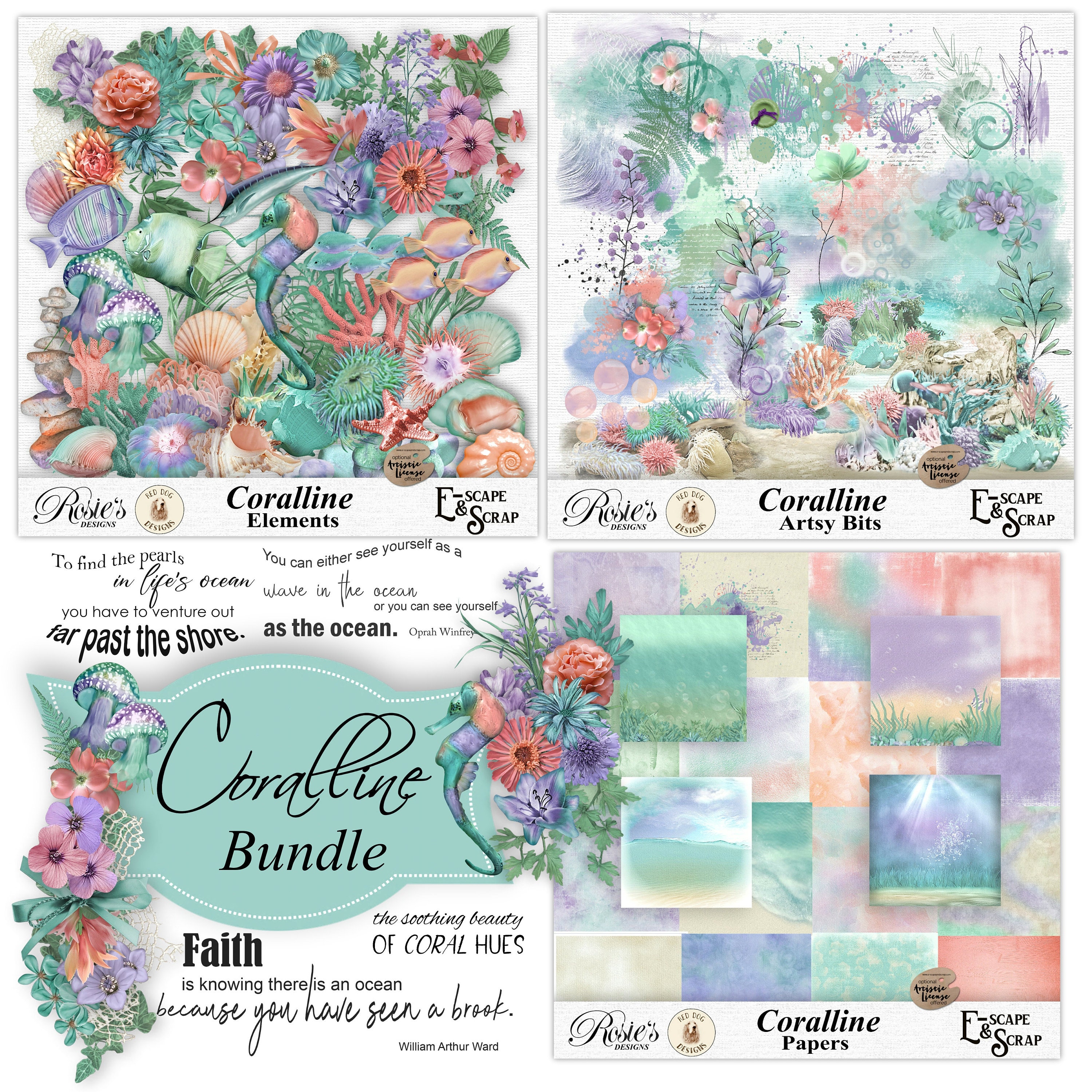 For now, you will have to excite yourselves with a FREE MINI-KIT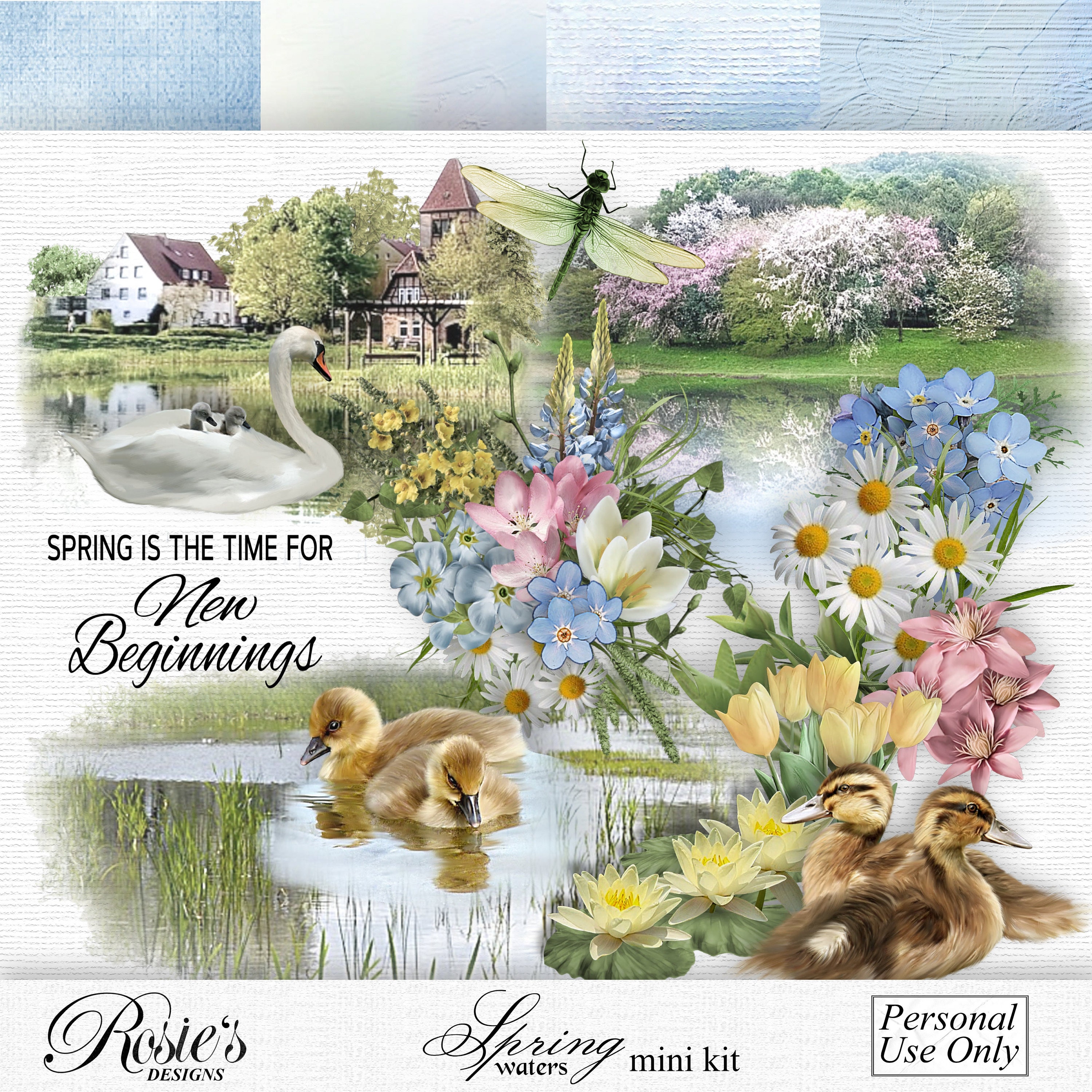 As usual, I would like to say a big "Thank You!" to all the doctors and nurses who work so hard for us all. I would also like to express my great sorrow for Ukraine and all of her people .