As usual, all my kits are available on this web site and at 
https://www.etsy.com/shop/rosiesdesignsshop
and
https://www.e-scapeandscrap.net/boutique
The last month has seen two new kits. "Land of Amber Lights" and
"Boxes of Delight.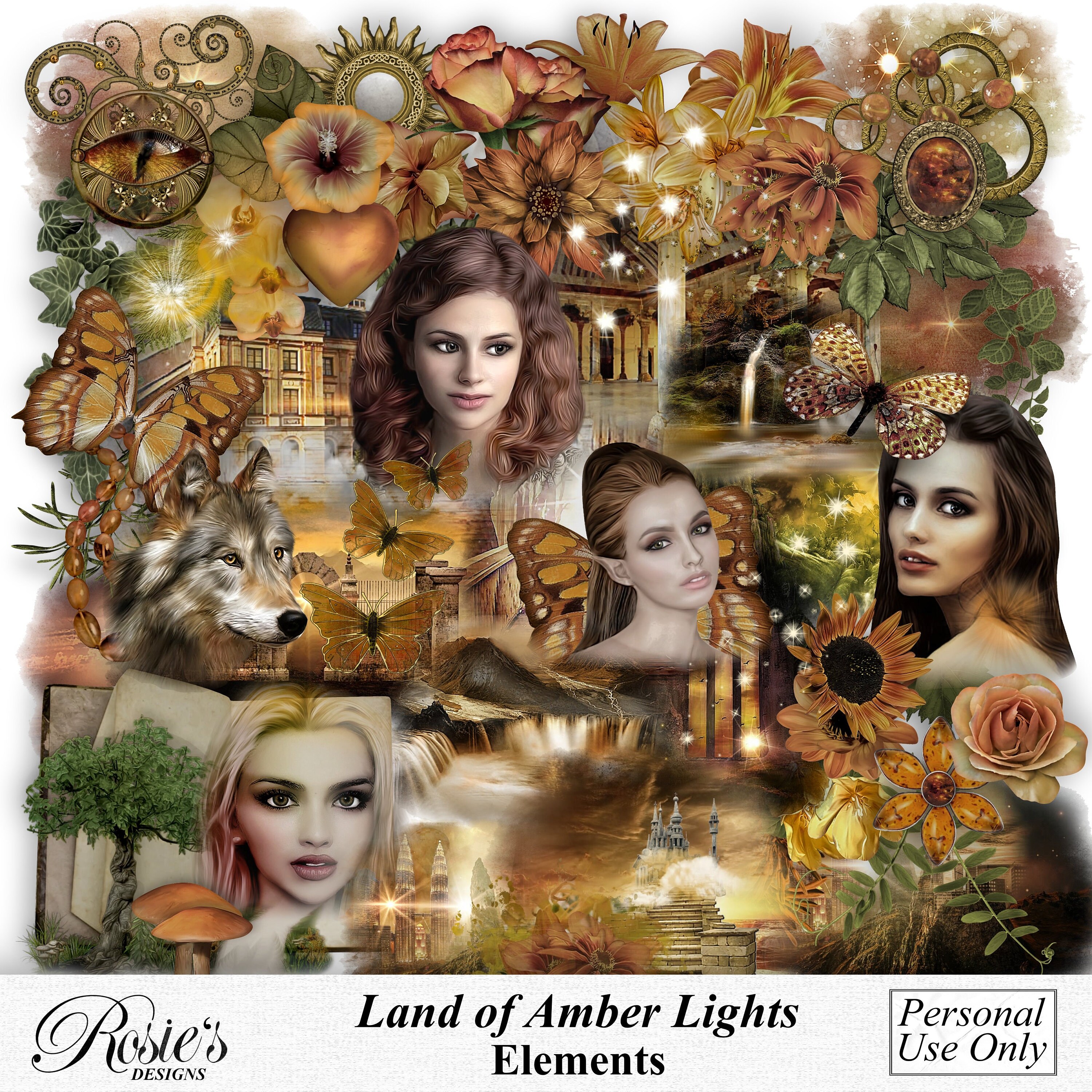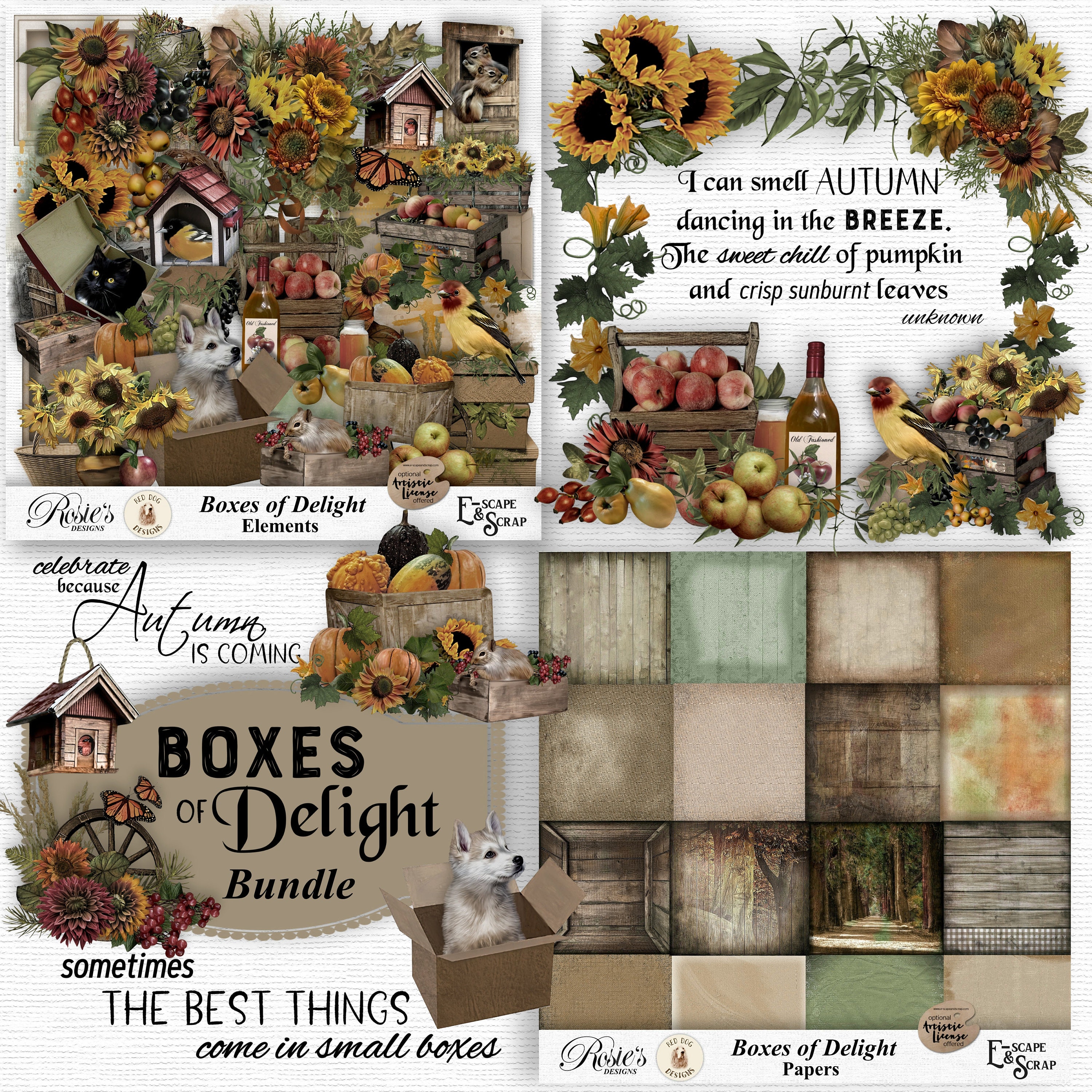 "Boxes of Delight" is an interesting kit. There are many boxes, there are animals in boxes, but, unusually for my kits, there are no Ladies. If you need a good ration of
Ladies, then you need to try this month's Free Mini-Kit 
"Land of Amber Lights Mini-Kit'.