As usual, all my kits are available on this web site and at 
https://www.etsy.com/shop/rosiesdesignsshop  
and
https://e-scapeandscrap.net/boutique/
In the last blog I told you about my new project "Trading Spices". The new kit is comming along well but has been joined by another idea, "Bohemian Birds", which popped into my already crowded  brain as I did a challenge on "Just Art"
https://www.justartscrapbooking.com/
The image at the top of this blog gives you and idea of what "Bohemian Birds" will look like.
I would like to share a Mini-Kit, "The Mill Pond" , with you . I hope that it transports you outside to a happier, brighter place.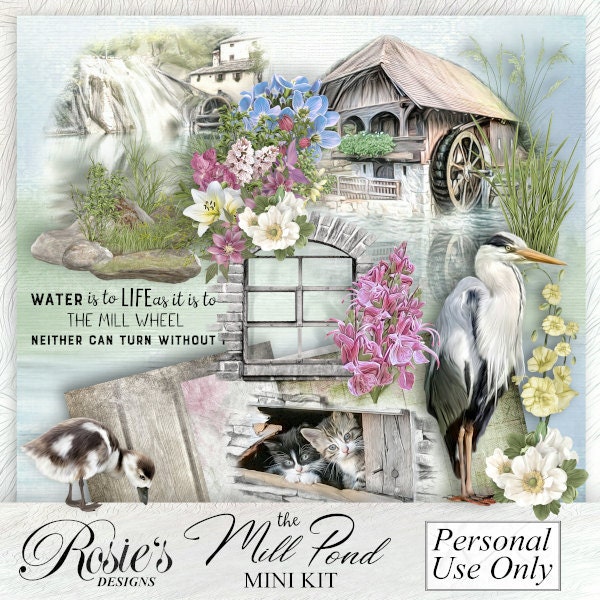 http://www.mediafire.com/file/yy4be2wj7qwkx3k/The_Mill_Pond_Mini_Kit.zip/file
I would like to express my gratitude and admiration for all the Doctors, Nurses, Technicians, Cooks, Cleaners and many others who keep our hospitals and clinics running in these frightening times.
Stay safe everyone.