As usual, all my kits are available on this web site and at 
https://www.etsy.com/shop/rosiesdesignsshop
and
https://e-scapeandscrap.net/boutique/
I have finally decided that my next kit will be called "Lilac and Wine".
A quick appetizer from the kit is the Green Jay in the image above.
We see Blue Jays and Stella's Jays around here, but the Green Jay
lives further south in Central America
The kit following Lilac and Wine is to be called "Romantically Rustic". At the moment this is mainly in my head so there is nothing I can tease you with.
I am including a FREE Mini-Kit for you. This is a spring time and summer kit called "The Herbalist" which helps you create the sort of garden that we would all love.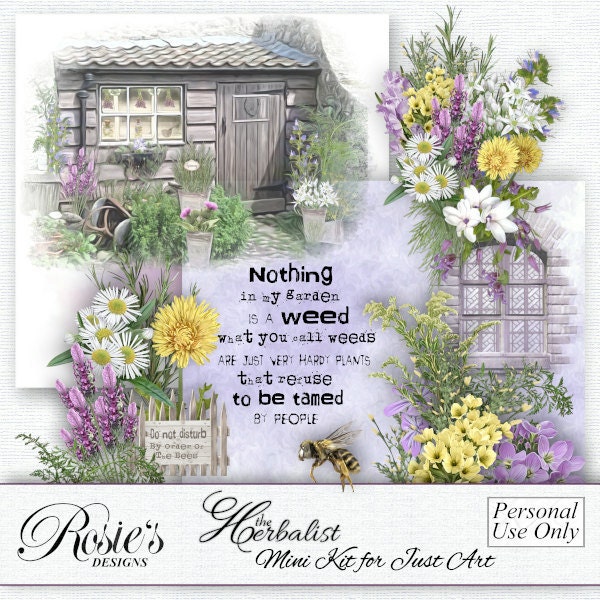 http://www.mediafire.com/file/5y0czxliiev1l5x/RD_The_Herbalist_Mini_Kit.zip/file