As usual, all my kits are available on this web site and at 
https://www.etsy.com/shop/rosiesdesignsshop  
and
https://e-scapeandscrap.net/boutique/
In the past month I have produced two kits, "Trading Spices" and
"The Alchemist's Apprentice".
"Trading Spices" is above and here is "The Alchemist's Apprentice" below.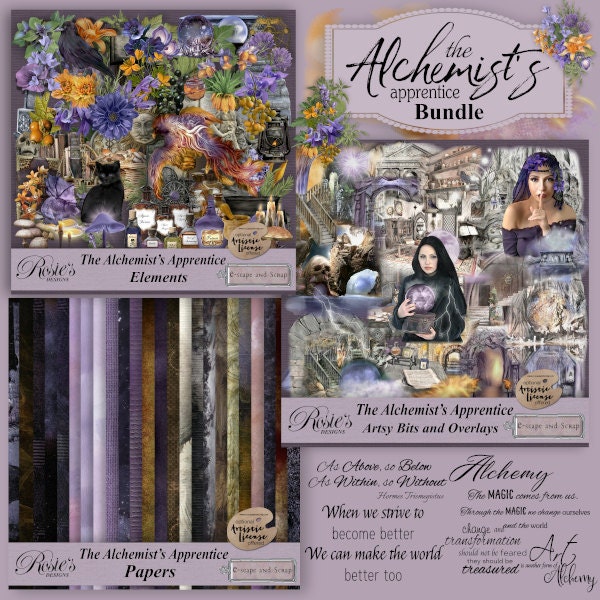 I now have two more kits in the works.  The fitst kit is a Steampunk kit and will probably be called "Gears and Gizmos" unless something else comes into my mind.  The second kit is to be called "Fading Memories" and is a sort of Vintage kit.
As usual my blog contains a free mini kit, "Bohemian Birds".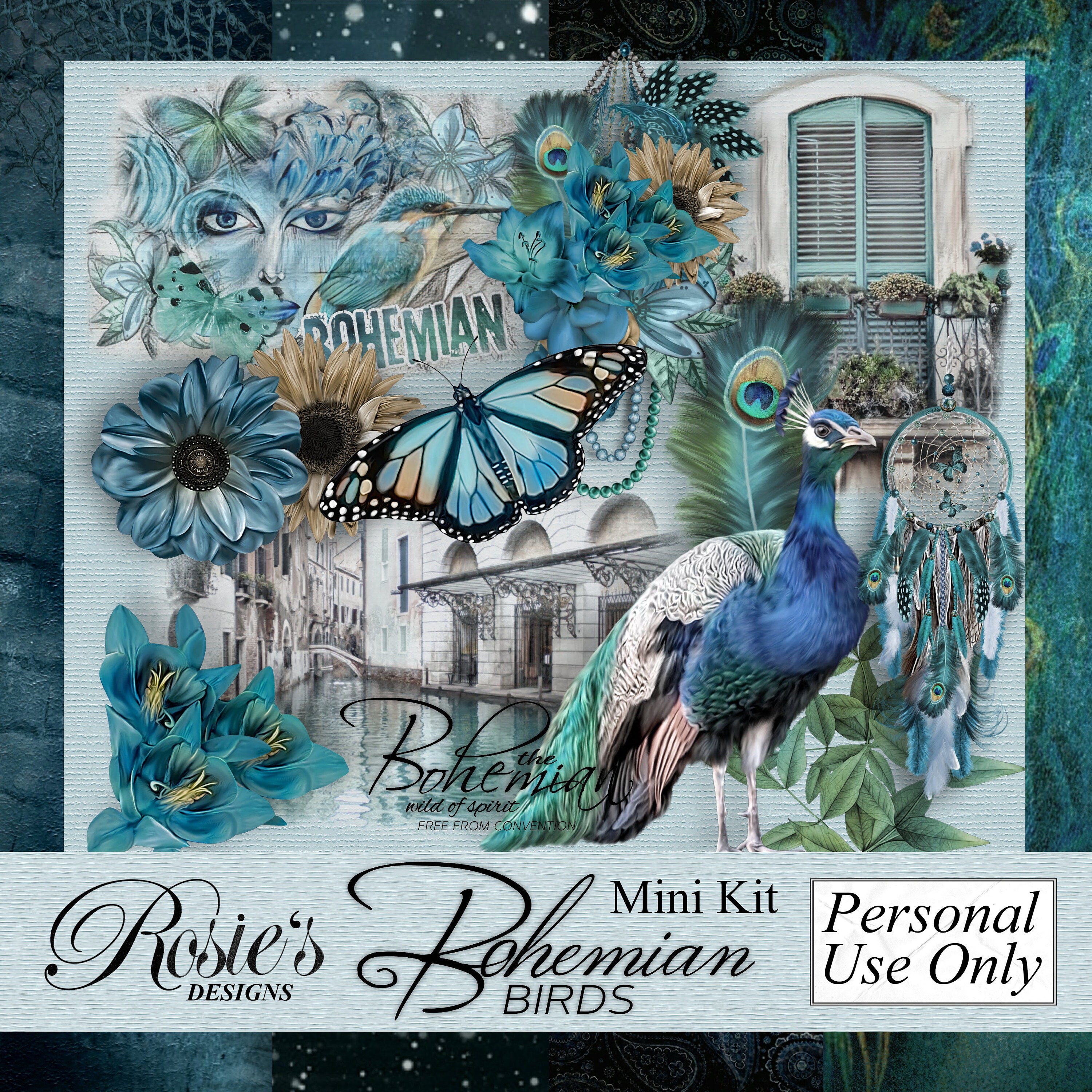 Please enjoy the free kit, stay happy and healthy.