As usual, all my kits are available on this web site and at 
https://www.etsy.com/shop/rosiesdesignsshop/  
and 
https://e-scapeandscrap.net/boutique/
My new kit "Rust and Raindrops" wil be here on this site and in both shops
on Sunday. The young lady above is waiting  with the artsy bits.
While you are waiting please download the Free Collection of elements down below. They can , of course, be used with any underwater scene but have been inspired by my previous Explorers kit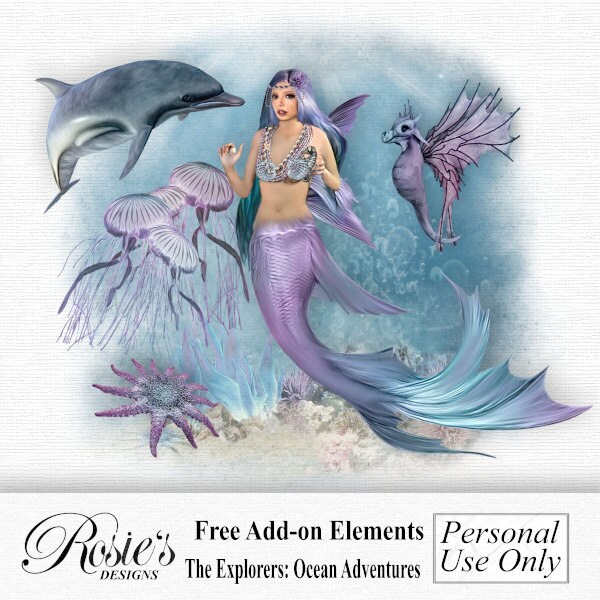 As usual, a big "THANK YOU" to all the health workers who are keeping us safe in these frightening times.