As usual, all my kits are available on this web site and at 
https://www.etsy.com/shop/rosiesdesignsshop/  
and 
https://e-scapeandscrap.net/boutique/
"Dark Wings" is now available on this website, on Etsy, and on E-scape and Scrap.
Check out the ghost ladey, she is transparent.
My next kit is called "Homes for The Holidays". In the kit, you will find a variety of North American and European wild animals and birds, each with a Home for the Holidays. The homes may be a rustic man made shelter, a bird box, a hole in a tree or a burrow. There will be plenty of snow and festive colours.
This month I have a FREE mini-kit for you. It is "Rust and Raindrops" and may
be down loaded FREE here.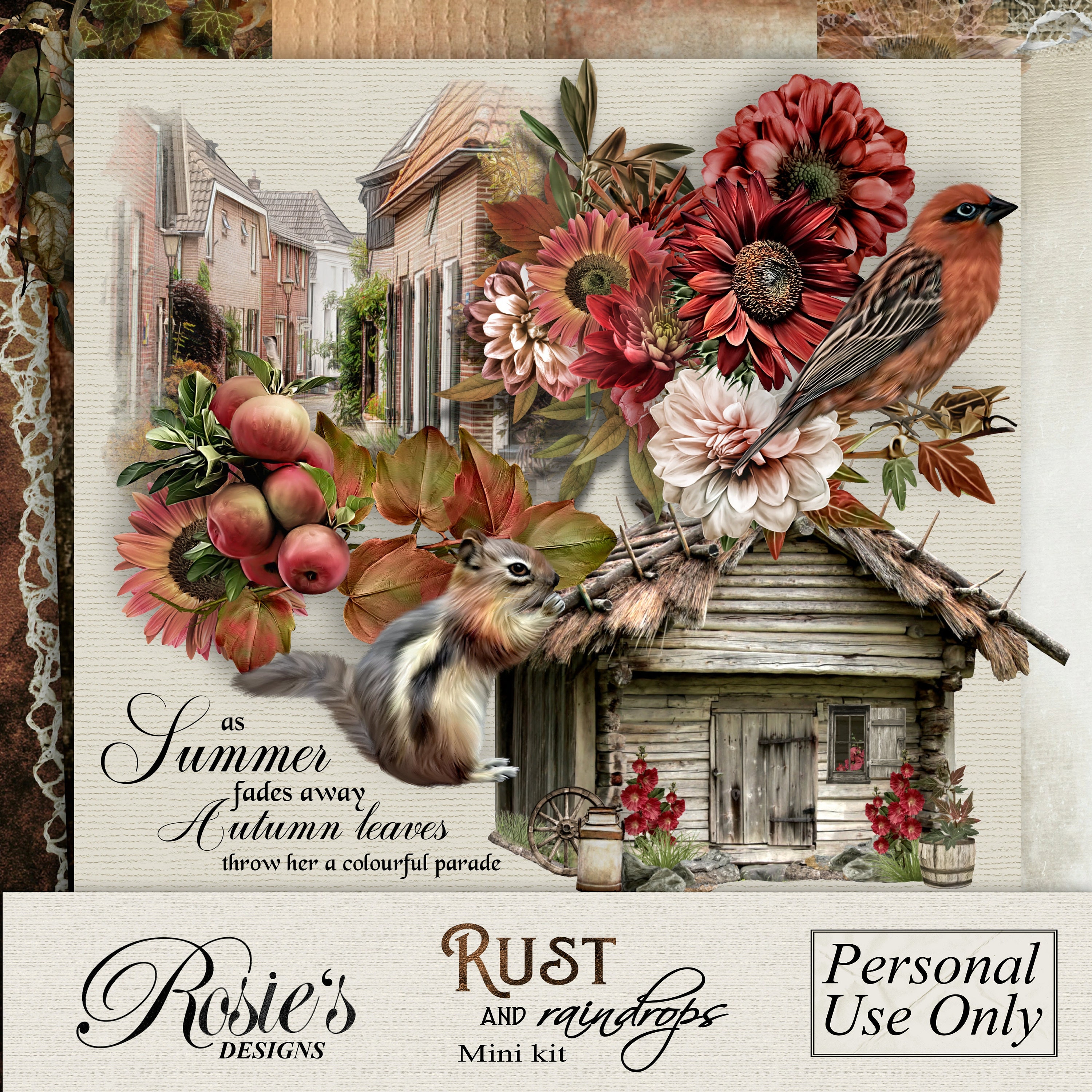 As always, please spare a thought for all the Doctors and Nurses and other health workers who keep us all safe.