As usual, all my kits are available on this web site and at 
https://www.etsy.com/shop/rosiesdesignsshop/  
and 
https://e-scapeandscrap.net/boutique/
Above is a quick taster of my next kit "Frozen In Time" which will be 
available on Monday October 5th.
Earlier this month I finnished "Homes for The Holidays" which you can find 
on this site, and  on "Etsy" and "E-scape and Scrap".
Later this month I will finnish an add-on for "Homes for The Holidays" which
will contain some more birds and animals.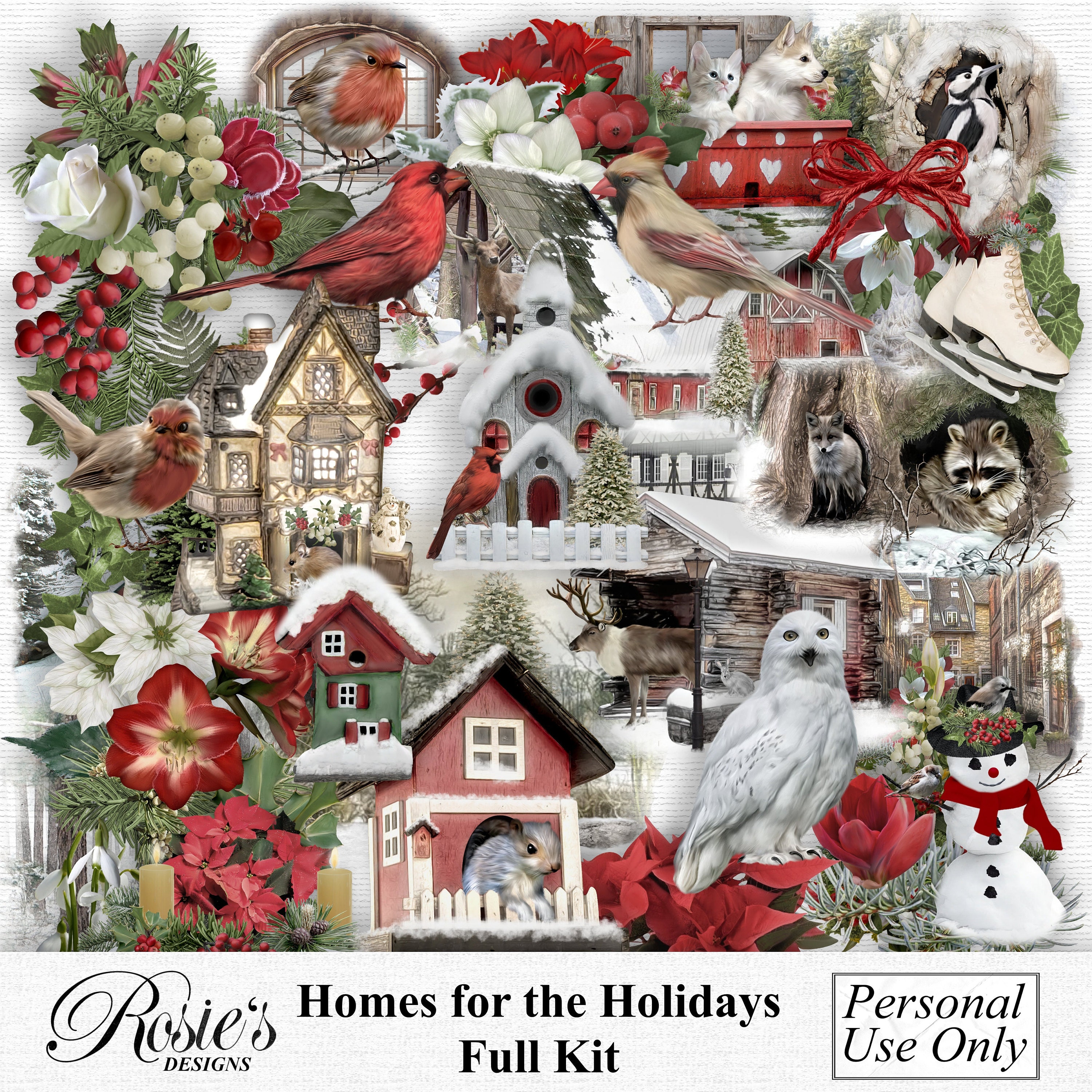 Just to keep you going over this weekend, until Monday, I have a FREE
mini-kit for you. It is "Dark Wings". Just click here.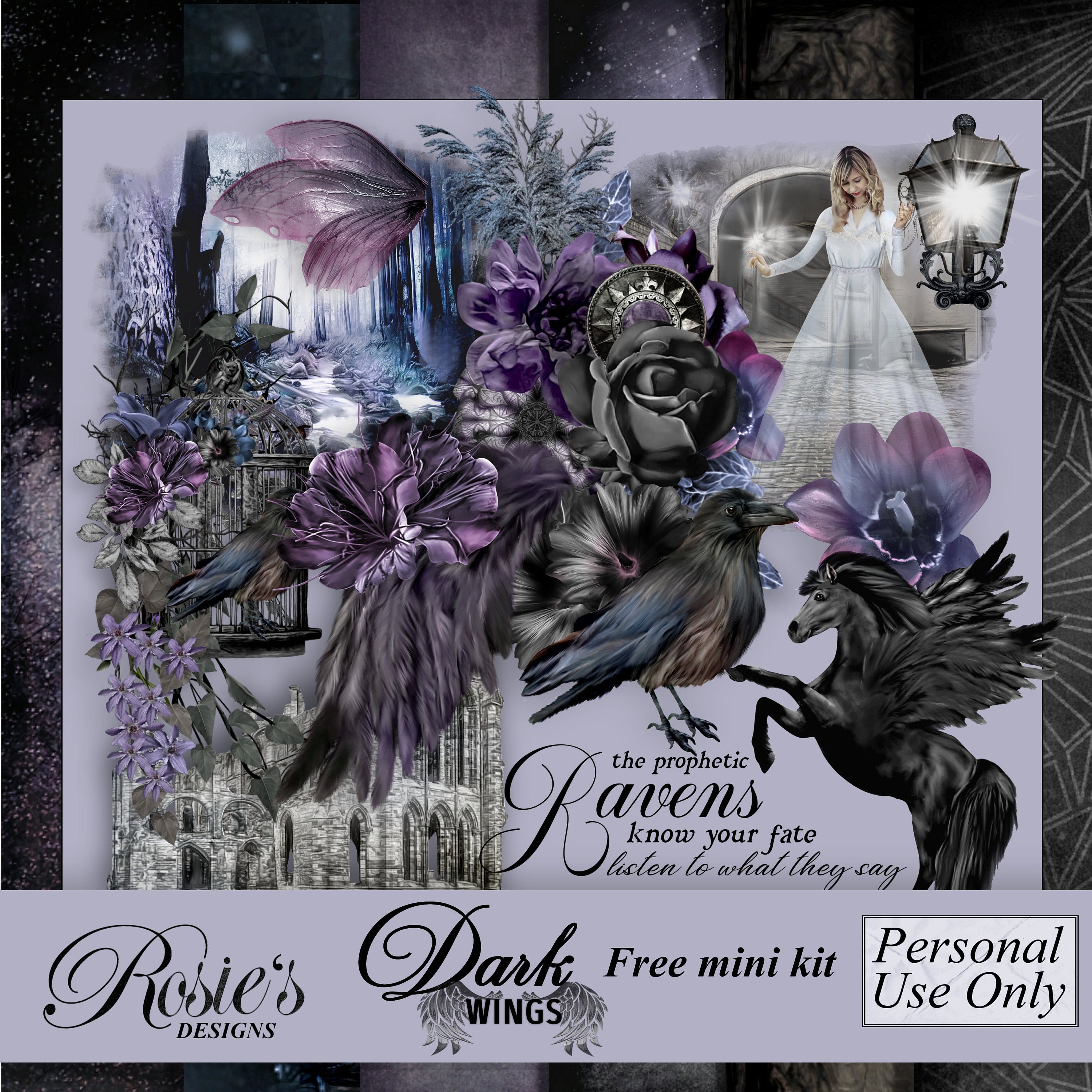 As usual, I would like to end this blog by saying "Thank You" to all the doctors, nurses,and other hospital staff who keep us all safe.